Miranda Lambert + Husband, Brendan McLoughlin Plan To 'Go The Distance'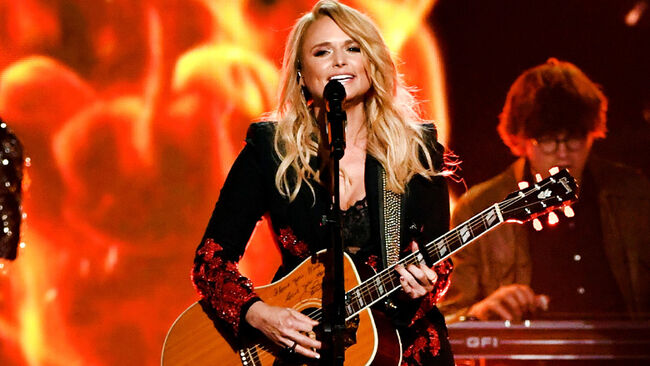 Newlyweds Miranda Lambert and Brendan McLoughlin will be celebrating the honeymoon phase of their marriage by splitting their time between New York and Nashville.
According to a new report from TMZ, the 35-year-old country star and her NYPD hubby have agreed to travel in order for both careers, and their marriage, to flourish. Brendan was recently promoted to NYPD sergeant, and perhaps more significantly, has a new baby in NYC that he splits 50/50 custody with. Miranda plans to continue to work on music out of Nashville while living on her 400-arcre estate.
The travel agreement is being slated for one year before the couple will make any big moves.
On Feb. 16th, Miranda shocked fans with her wedding news via a post on Instagram showing two stunning wedding day photos and the sweet caption, "In honor of Valentine's Day I wanted to share some news. I met the love of my life. And we got hitched! My heart is full. Thank you Brendan Mcloughlin for loving me for.... me."
RELATED: Miranda Lambert Reveals Marriage To Brendan McLoughlin.
Miranda was previously married to Blake Shelton. The two divorced in July 2015. Blake is currently dating Gwen Stefani with rumored engagements circulating.
Photo Credit: Getty Images.