Luke & Caroline Bryan's 18-Year-Old Rescue Dog Passes Away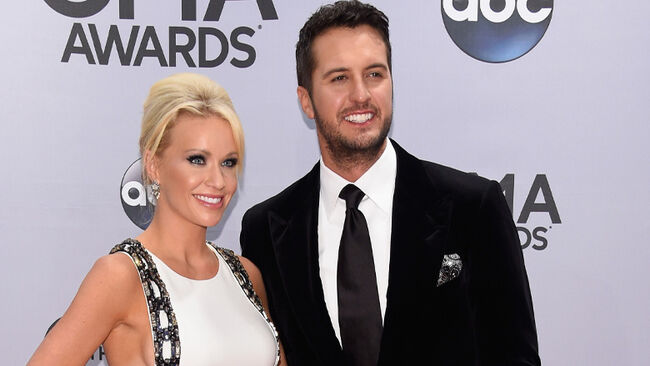 "If the kindest souls were rewarded with the longest lives, dogs would outlive us all."
Luke Bryan's wife, Caroline has shared sad news via Instagram. The 18-year-old rescue pooch that the Bryan family adopted on Feb. 11th has passed away.
Luke and Caroline came to the Poochie's rescue, literally, and adopted the elderly dog after they spotted him on social media. The sweet-faced canine was reportedly turned over to Proverbs 1210 Animal Rescue by his owners because of allergies.
Poochie was dubbed a Prince by the Bryans and spent nine days being loved on at their home before crossing the rainbow bridge. Caroline shared the news on Instagram alongside an endearing video of the dog snoring comfortably in his bed.
"If the kindest souls were rewarded with the longest lives, dogs would outlive us all." Shared Caroline. "♥️ My heart is sad but full to post this..our sweet Prince Poochie has passed away. He lived 18 years and was loved by so many people. My kids especially loved to hear him snore when he slept! Thank you @proverbs1210animalrescue for giving our family the opportunity to love this sweet dog. And thank you to @abbysmyers @nicolebobek@erin_creighton_ @framigosperfecto for your big hearts. Poochie loved you all. #adoptdontshop."
RELATED: Luke Bryan Welcomes 18-Year-Old Rescue Dog To The Family.
We can't help but believe that "All Dogs Go To Heaven." Rest easy, Prince Poochie.
Photo Credit: Getty Images.