Luke Bryan 'Thrilled To Be Nominated'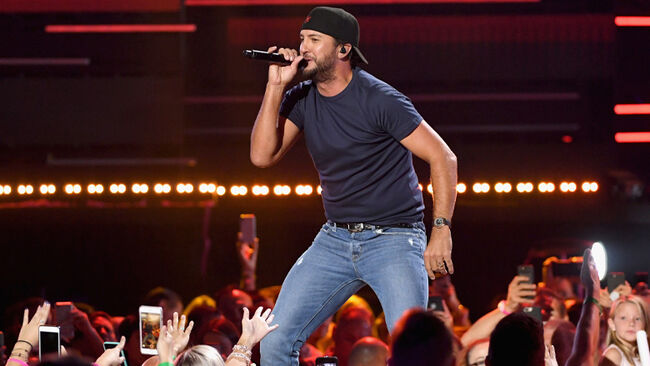 Luke Bryan was thrilled to wake up on Wednesday morning to the news that he was nominated for not one, but two ACM Awards. The "That's My Kinda Night" singer is up for "Entertainer of the Year" and "Single of the Year" for "Most People Are Good."
His humble and earnest reaction to his nominations, however, may be our favorite.
"Nothing is better than going to the ACMs in Vegas," shared Luke in a statement. "Having a couple of nominations and just being out there and enjoying the party and being in the room and seeing what happens. I'm humbled by it, and it's gonna be exciting the night of the ACMs."
RELATED: See The ACM Nominations List.
This isn't the first time that Luke's reaction to an award show has caught our attention. During the 2018 CMA Awards, Luke's reaction to seeing Keith Urban win the "Entertainer of the Year" category was priceless. Although Luke shared the category with the "Blue Ain't Your Color" singer, his reaction was award-winning.
RELATED: Luke Bryan's Award-winning Reaction To Keith Urban's Win.
Luke shares the ACM "Entertainer of the Year" category with Jason Aldean, Kenny Chesney, Chris Stapleton, and Keith Urban. Tune in and see who wins the category on Sunday, April 7, 2019 at 8:00 PM ET/PT on the CBS.
Photo Credit: Getty Images.